Rocklin

Property Management
Let us Manage Your
Rocklin

Rental Property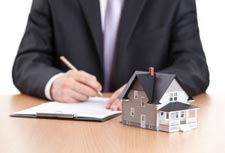 You need a company you can trust to handle your operational responsibilities and take out the headaches from investment properties and give you more free time. We have the experience you want in property management. We offer full service management of both residential and apartment properties. We have a dedicated team of professionals ready to help you maximize your profits without sacrificing on service.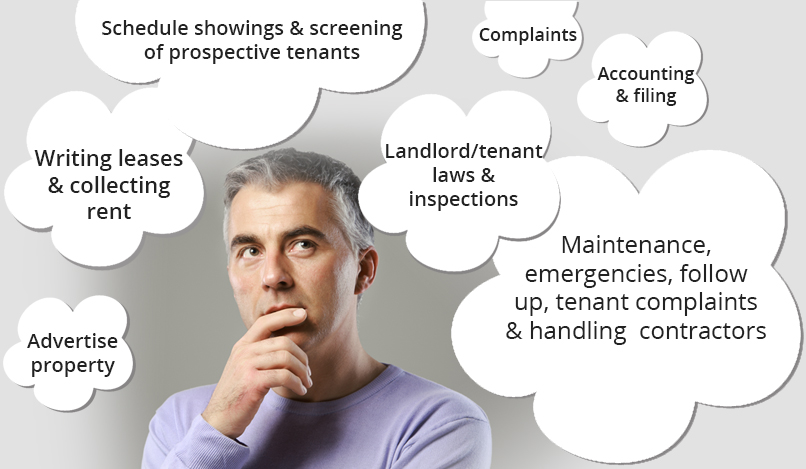 What we do as your Rocklin property manager:
Rate Analysis - We will analyze the market and find the rental rates that will make you the most rent
Lease Administration – Our Lease Agreements are in Compliance with California Real Estate and Civil codes along with all Landlord/Tenant laws to protect the investment owners asset
Accounting-Whether it's billing, statements, collection of rent and/or utilities of payments and statements online we use the most advanced software on the market.
Tenant screening- we use the most advanced system to screen the potential tenants, which will look for rent history, evictions, credit score, income, along with other components to fully screen the applicant
Building Maintenance - We will make sure your properties operating efficiently at all times with quality and low cost, 24 hours 7 days a week
Marketing - Our marketing strategies will keep your occupancy and tenant retention rates high we know the ever changing market
Vendor/Contractor Negotiations - We use reputable vendors that give us discounts and make sure your operation runs smoothly
Let us take the headache and time associated with-
Schedule showings
Screening prospective tenants
Writing lease
Collecting rent
Advertise property
Landlord/tenant laws
Inspecting properties
Accounting/filing
Maintenance
Emergencies
Follow up
Tenant complaints
Contractors
Utility billings
HOA complaints
Neighbors
Conflict with tenant
So you can have a better investment owner experience.
Inquire About Our Services
Management Fees
Monthly Management Fees
Monthly Management Fees are based on a fixed monthly fee and only apply when there is a tenant in place, there is no charge for vacant properties;
Single Family Homes (SFR) have a flat fee of $95.00.
Condos/Townhomes have a flat fee of $85.00.
If you require the billing to a tenant of additional fees outside of regular monthly rent (water, sewer, garbage, etc.) there is an additional charge to owner of $5 per additional bill (this covers overhead to bill tenant, mail, postage, separate invoices, etc.)
Multi/Unit and multiple properties have discounted Fees so please contact us to discuss.
We do not have any hidden fees, this means if we get a bill on your behalf or send out a vendor/contractor (plumber, landscaper, painter, etc.) we do not charge a fee for this service and/or bump the bill up.
Rental Placement Fees
Rental Placement Fees are 50% of one month's rent or $500 whichever is greater.
This includes:
Advertising/marketing
showings (1-? showings)
screening tenants
preparing lease
200+ pics on file
move in move out inspection
collect move in and security deposit monies
advise you on areas that need to be addressed to get your property ready to rent, if needed you can use our contractors or do it yourself/your own contractors.
This is done with no out of pocket money from you; we collect the monies due after the tenant is placed.
The Eviction Insurance Fee is a non-refundable $10.00 per month, per unit cost.
This is a product offered by American Horizon Property Management to our customers as our way of proving that we screen and choose good tenants, and that we will pay the cost of the Unlawful Detainer (Attorneys costs, filing fees, etc. usually around $800). By using the optional Eviction Insurance American Horizon Property Management agrees to pay attorney fees and court costs in connection with an Unlawful Detainer Action for all tenants placed in the property by American Horizon Property Management. Should the tenant request and be granted a jury trial (a jury trial is not common)for the Unlawful Detainer Action, owner shall hire an attorney and pay all costs to litigate from that date forward.
American Horizon only provides this insurance to owners and properties that American Horizon Property Management manages and the tenants were placed by American Horizon Property Management.
Rocklin Area Information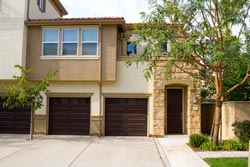 Prior to the California Gold Rush the Nisenan Maidu occupied both permanent villages and temporary summer shelters along the rivers and streams which miners sifted, sluiced, dredged and dammed to remove the gold. Explorer Jedediah Smith and a large party of American fur trappers crossed the Sacramento Valley in late April, 1827. The group saw many Maidu villages along the river banks. Deprived of traditional foodstuffs, homesites and hunting grounds by the emigrants, the Nisenan were among the earliest California Indian tribes to disappear.
During the 1850s, miners sluiced streams and rivers including Secret Ravine which runs through Rocklin. The piles of dredger tailings is still obvious today, between Roseville and Loomis southeast of Interstate 80. Secret Ravine at the area now at the intersection of Ruhkala Road and Pacific Street was later mined for granite, some of which was used as the base course of the California Capitol Building in Sacramento, although the earliest recorded use of the rock was for Fort Mason at San Francisco in 1855. The granite was hauled out by ox carts before the arrival of the railroad many years later. From Wikipedia
Areas We Serve