Sacramento

Property Management
Let us Manage Your
Sacramento

Rental Property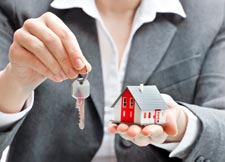 You need a company you can trust to handle your operational responsibilities and take out the headaches from investment properties and give you more free time. We have the experience you want in property management. We offer full service management of both residential and apartment properties. We have a dedicated team of professionals ready to help you maximize your profits without sacrificing on service.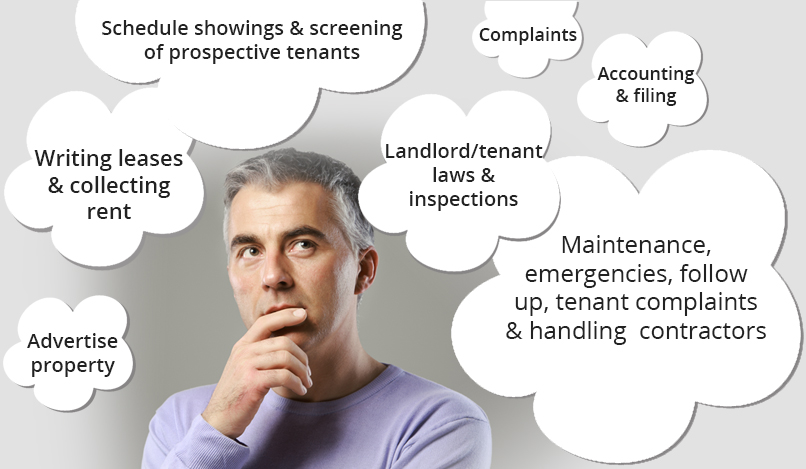 What we do as your Sacramento property manager:
Rate Analysis - We will analyze the market and find the rental rates that will make you the most rent
Lease Administration – Our Lease Agreements are in Compliance with California Real Estate and Civil codes along with all Landlord/Tenant laws to protect the investment owners asset
Accounting-Whether it's billing, statements, collection of rent and/or utilities of payments and statements online we use the most advanced software on the market.
Tenant screening- we use the most advanced system to screen the potential tenants, which will look for rent history, evictions, credit score, income, along with other components to fully screen the applicant
Building Maintenance - We will make sure your properties operating efficiently at all times with quality and low cost, 24 hours 7 days a week
Marketing - Our marketing strategies will keep your occupancy and tenant retention rates high we know the ever changing market
Vendor/Contractor Negotiations - We use reputable vendors that give us discounts and make sure your operation runs smoothly
Let us take the headache and time associated with-
Schedule showings
Screening prospective tenants
Writing lease
Collecting rent
Advertise property
Landlord/tenant laws
Inspecting properties
Accounting/filing
Maintenance
Emergencies
Follow up
Tenant complaints
Contractors
Utility billings
HOA complaints
Neighbors
Conflict with tenant
So you can have a better investment owner experience.
Inquire About Our Services
Management Fees
Monthly Management Fees
Monthly Management Fees are based on a fixed monthly fee and only apply when there is a tenant in place, there is no charge for vacant properties;
Single Family Homes (SFR) have a flat fee of $95.00.
Condos/Townhomes have a flat fee of $85.00.
If you require the billing to a tenant of additional fees outside of regular monthly rent (water, sewer, garbage, etc.) there is an additional charge to owner of $5 per additional bill (this covers overhead to bill tenant, mail, postage, separate invoices, etc.)
Multi/Unit and multiple properties have discounted Fees so please contact us to discuss.
We do not have any hidden fees, this means if we get a bill on your behalf or send out a vendor/contractor (plumber, landscaper, painter, etc.) we do not charge a fee for this service and/or bump the bill up.
Rental Placement Fees
Rental Placement Fees are 50% of one month's rent or $500 whichever is greater.
This includes:
Advertising/marketing
showings (1-? showings)
screening tenants
preparing lease
200+ pics on file
move in move out inspection
collect move in and security deposit monies
advise you on areas that need to be addressed to get your property ready to rent, if needed you can use our contractors or do it yourself/your own contractors.
This is done with no out of pocket money from you; we collect the monies due after the tenant is placed.
Sacramento Area Information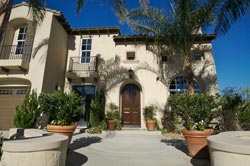 Sacramento is the capital city of the U.S. state of California and the seat of Sacramento County. It is at the confluence of the Sacramento River and the American River in the northern portion of California's expansive Central Valley, known as the Sacramento Valley. Its estimated 2016 population of 493,025 makes it the sixth-largest city in California, the fastest-growing big city in the state, and the 35th largest city in the United States. Sacramento is the cultural and economic core of the Sacramento metropolitan area, which includes seven counties with a 2010 population of 2,414,783. Its metropolitan area is the fourth largest in California after the Greater Los Angeles area, the San Francisco Bay Area, and the San Diego metropolitan area, and is the 27th largest in the United States. In 2002, the Civil Rights Project at Harvard University conducted for Time magazine named Sacramento "America's Most Diverse City". From Wikipedia
Areas We Serve